Monthly data on first time registered vehicles
The above data refers to the first registered vehicles.
All presented vehicles are new based on the manufacturing date.
Passenger and light commercial vehicles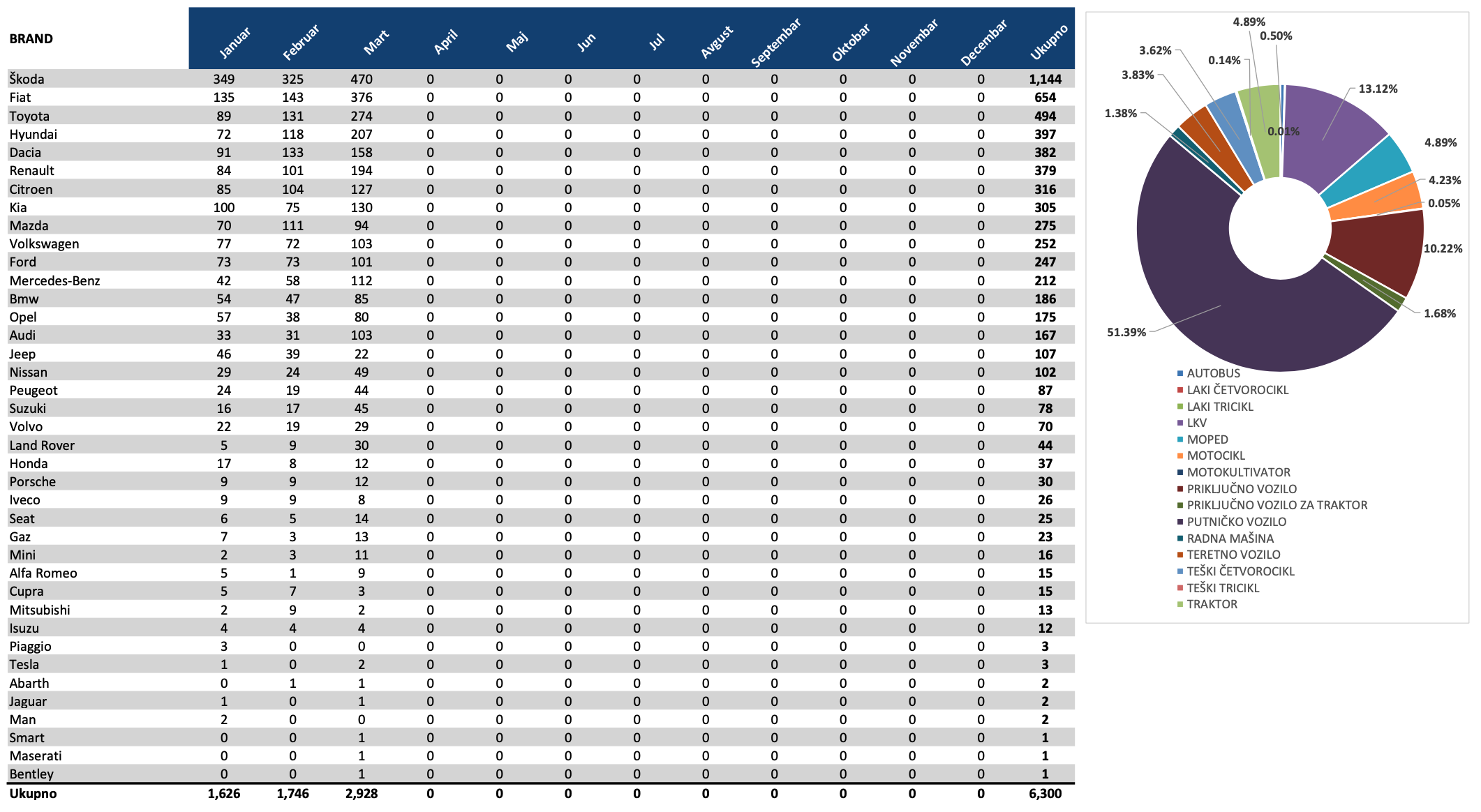 Passenger vehicles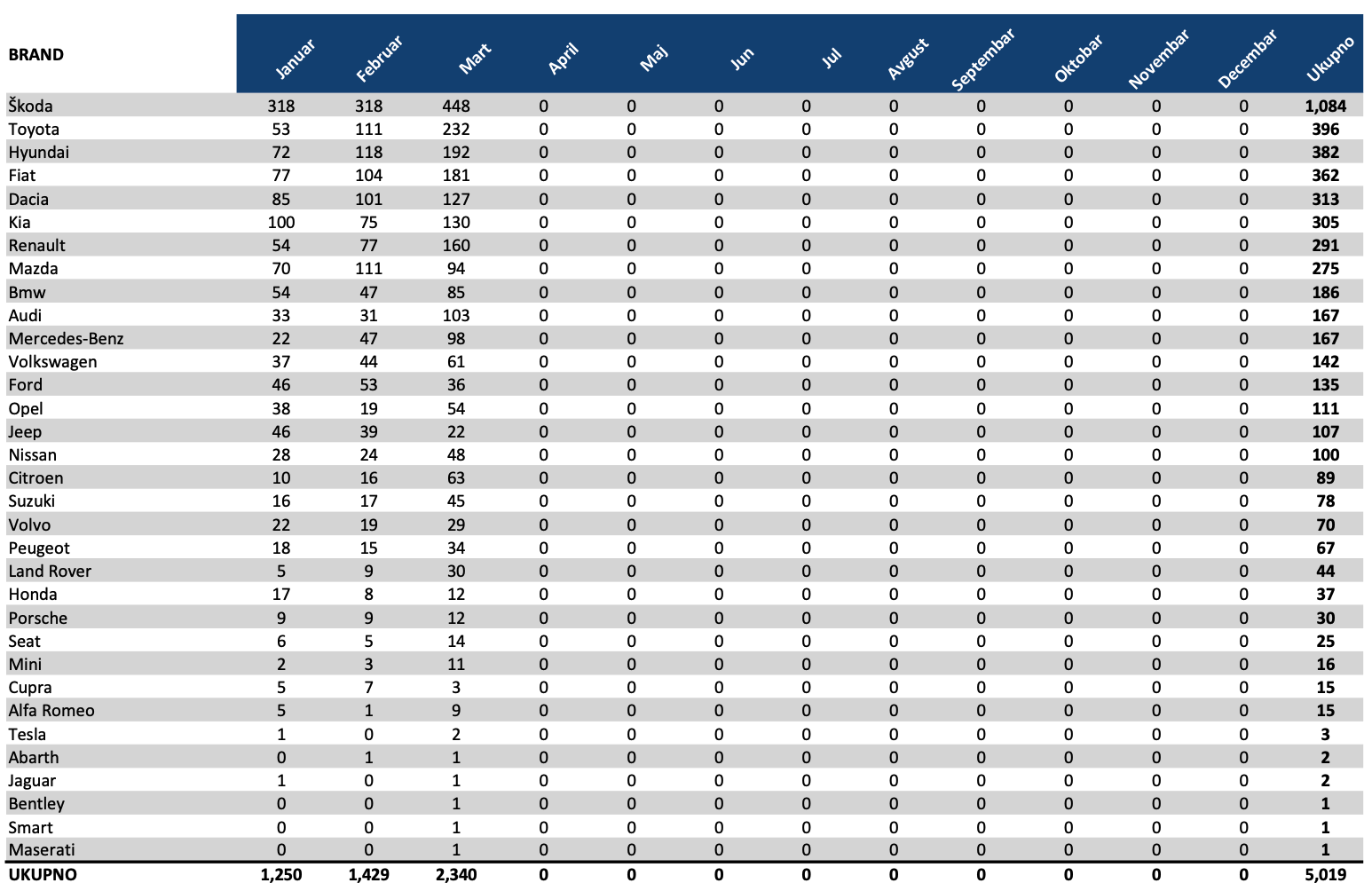 Light commercial vehicles

All vehicle types

For even more data including graphs, trends and any other available information, contact us via our partner's email [email protected] or using contact form.
*Available only in Serbia